Kickstarter Preview, Day 3
September 10, 2015
at
12:01 am
Here are the last of our six art prints from our upcoming Kickstarter campaign.
Lady Liberty is by Max Forward, co-creator of the temporarily-dead-man-walking superhero comic 3 Minute Max, and Lightning Lass is by Erin Mehlos, creator of the Old-West-meets-steam-punk comic Next Town Over.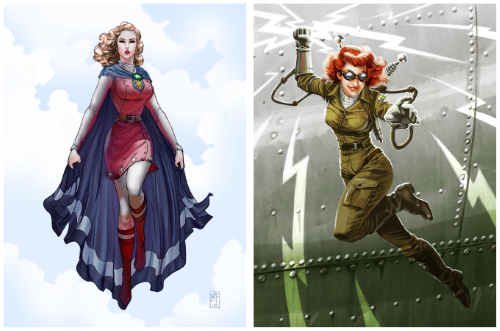 We're so excited to be able to offer the work of all six of these extremely talented artists as rewards in our campaign! We love their interpretations of our characters.
Come back tomorrow for one more preview, and make sure to check out our campaign next week!